ShinStation & FightersReady
Hey folks, I don't know how many of you are legit subscribers or followers of my blog but I have two highly recommended streams that are worth checking out. Both streams are hosted by one of the Gundamn@MAHQ podcast members, Soul Bro Ryu.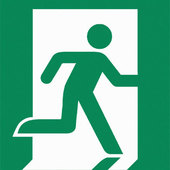 The first stream is ShinStation which is held on livestream's website. Here, the things they stream are movies from the 80s & 90s, anime series & movies, and sometimes random babbling. It's mostly Soul Bro Ryu doing the commentaries but when it comes to live action and anime movies, he's joined by his co-host, Shoji Ramuro. Other sessions are sometimes joined by guests for specific shows/movies.
The second stream is FightersReady that's held on twitch. As you can tell, it's a stream that's fighting game focused. The one game that's currently getting a lot of focus is Gundam Extreme VS Full Boost for the PS3. These sessions are always worth the watch since Soul Bro Ryu invites a lot of guests either who owns the game or just wanna chat. Also, there is a giveaway contest going on where Soul Bro is handing out several Gunplas, so don't miss out! Who knows how long this giveaway will run.
Follow these two stations, they really deserve more followers. It's sad to see how little they're getting attention considering how much hard work was put onto the presentation. So fellas, if you're fans of anime, movies, games, or just nerds in general, try them out. Play either of the stations in the background while you play a game or whatever like how I do all the time. There's no need to participate in the chat but the viewership counts. I mainly idle/lurk in the room setting the stream on my 2nd monitor while I play steam games or read manga. Anyways, have fun watching. 🙂